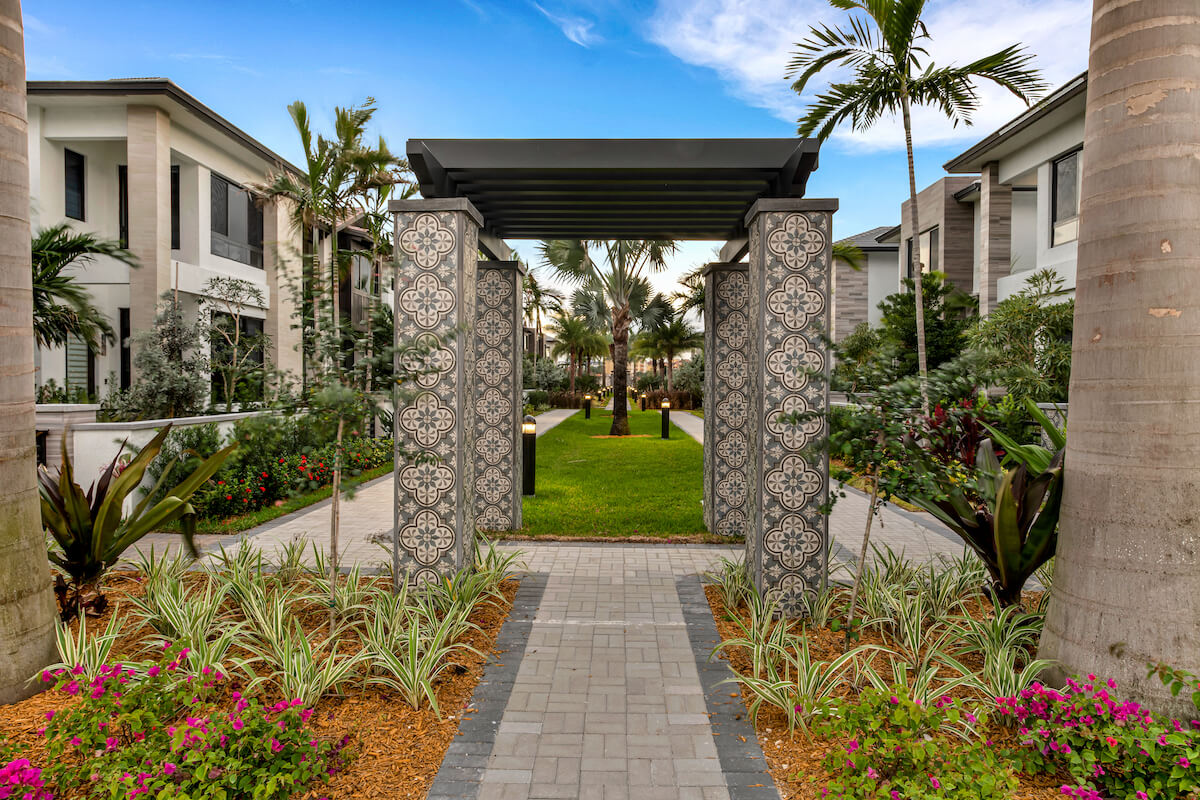 Construction Completes at Canarias Downtown Doral
June 16, 2023
MIAMI, FL — The incredible vision of transforming a former office park in Doral into a flourishing, walkable and modern living destination for families, which has been a dream held for more than a decade by veteran developers and CC Homes founders, Armando Codina and Jim Carr, has now been realized. Home sales for all 422 homes closed this April [2023] with construction now complete, and in spite of changing mortgage landscape, all transactions closed successfully.
Back in 2016, the partner's luxury homebuilding firm purchased the White Course site in Doral adding 130 acres for residential to the adjacent 120-acre mixed-use planned unit development by Codina Partners known as Downtown Doral. At the time, Downtown Doral was already established as home to the City's government center, a Main Street with several restaurants and shops, as well as a park and highly regarded charter school.
"When I think about what Downtown Doral has become, I have an enormous sense of pride," said Armando Codina. "The Canarias community has been the cornerstone of making our vision of a prosperous, family-friendly urban oasis a reality. The residents are a key component that have allowed the businesses and schools within the community to thrive."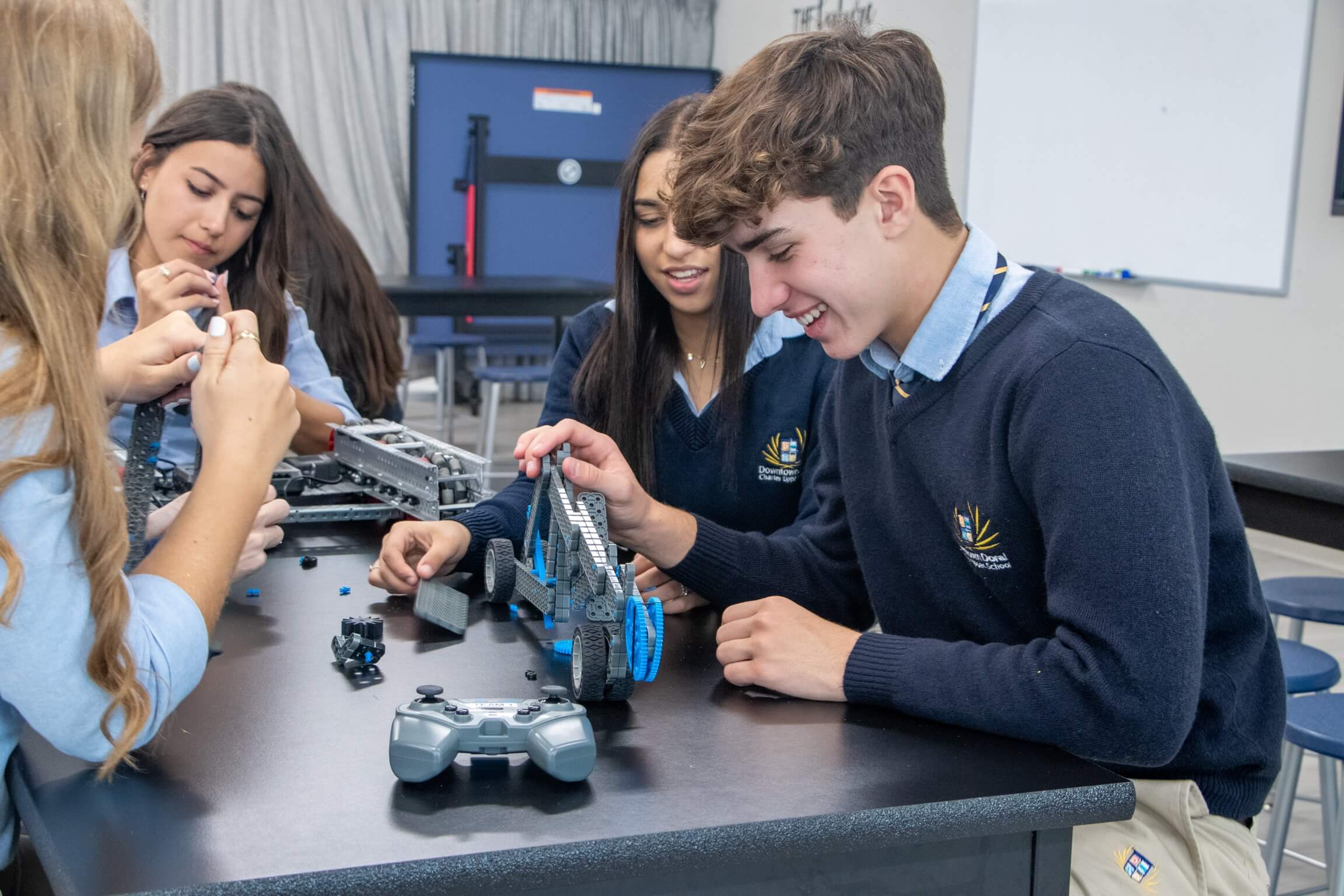 Downtown Doral's synergy between its commercial vibrance and its residential Canarias community is unequivocally reflected in how, according to surveys conducted by CC Homes, residents cite their top reason for purchasing at Canarias in Downtown Doral.  The home designs and access to Downtown Doral Charter School came in a close second as top reasons.
Canarias is distinctively contemporary— taking cues from the land development concept of new urbanism with its modern-style community paseos and artfully appointed green spaces—designed so residents can expand beyond their living space. Its 422 homes represent more than 20 different floor plans and range in size from 2,300 to more than 5,000 square feet under air.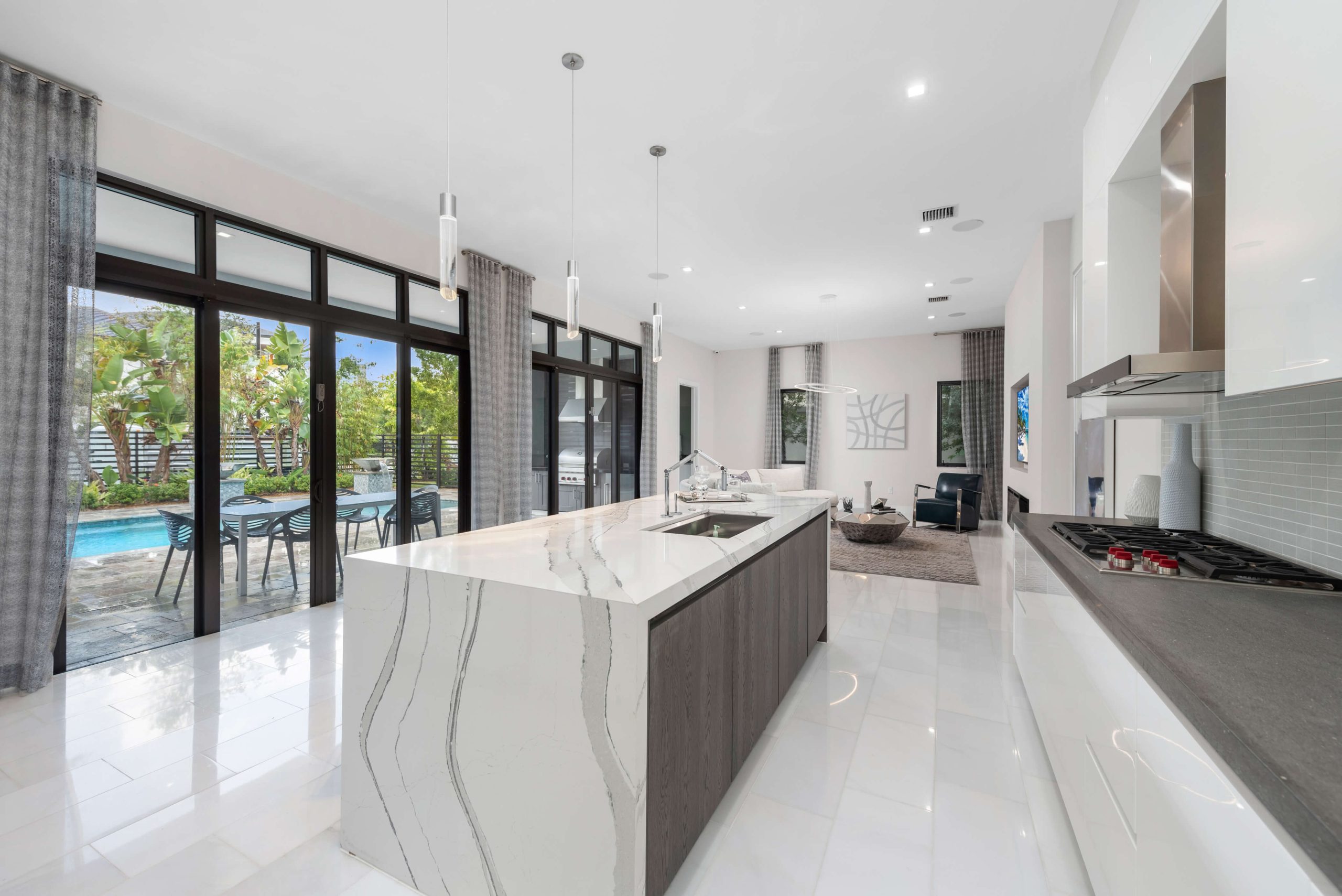 Anna Trasmondi is a real estate agent, mortgage loan officer and resident in the Canarias community. She shared that after moving to Downtown Doral with her husband, many of her friends and family members have since followed her and purchased homes in the community.
"I told my friends buying here is a good move, for your life." Trasmondi said. "You're still in the heart of Miami, but you have a community, a family-oriented life and you have the best schools here. Every afternoon I take my kid to the park and to get a juice. They have chosen the right businesses that bring value to the community. Downtown Doral has given Doral a new status."
With Canarias now complete, CC Homes remains present in Downtown Doral with a newly opened Sales and Design Studio in town. To learn more about other CC Homes communities, please visit www.CCHomes.com and for more information about Downtown Doral and other Codina Partners developments please visit, www.DowntownDoral.com and www.CodinaPartners.com.
About CC Homes: Led by veteran developers Armando Codina and Jim Carr, CC Homes – a Codina-Carr Company – was founded on the principle of providing families with high-quality new homes in desirable locations. With more than 75 years of combined experience in South Florida real estate, Codina and Carr are responsible for the development of more than 5,000 single-family homes, over 100 home communities, and nearly 300 real estate developments. With projects located throughout the state, CC Homes is one of the largest builder-developers in Florida and is ranked among the Top 50 Luxury Single-Family Home Builders in the U.S.A. by Builder Magazine.
About Downtown Doral: Downtown Doral is Miami's premier town center, where big city life meets small town simplicity. Neighborhoods, offices, homes, an award-winning school, restaurants, and shops that offer a new quality of life—totally walkable, connected, artfully designed, green and gracious. The 250-acre mixed-use development features over 70 trendy shops and restaurants; The Offices at Downtown Doral—a bustling business district with over half a million square feet of Class-A office space; over 5,000 luxurious residential units including the 5350 Park condominium tower, 5250 Park rental tower, Canarias in The Residences at Downtown Doral, and the soon-to-be-completed Palma Tower—luxury apartment rentals; Downtown Doral Charter Elementary School—a top-rated bilingual charter elementary school; Downtown Doral Charter Upper School—now an International Baccalaureate (IB) World School; Doral Government Center—a LEED-certified city hall; and public green spaces adorned with world-class art pieces, and the new Doral Cultural Arts Center. The center will soon boast a state-of-the-art ambulatory center by UHealth, which is currently under construction and slated for completion in 2024. ­Learn more at www.downtowndoral.com or follow @DowntownDoral on Facebook and Twitter and @DowntownDoral on Instagram.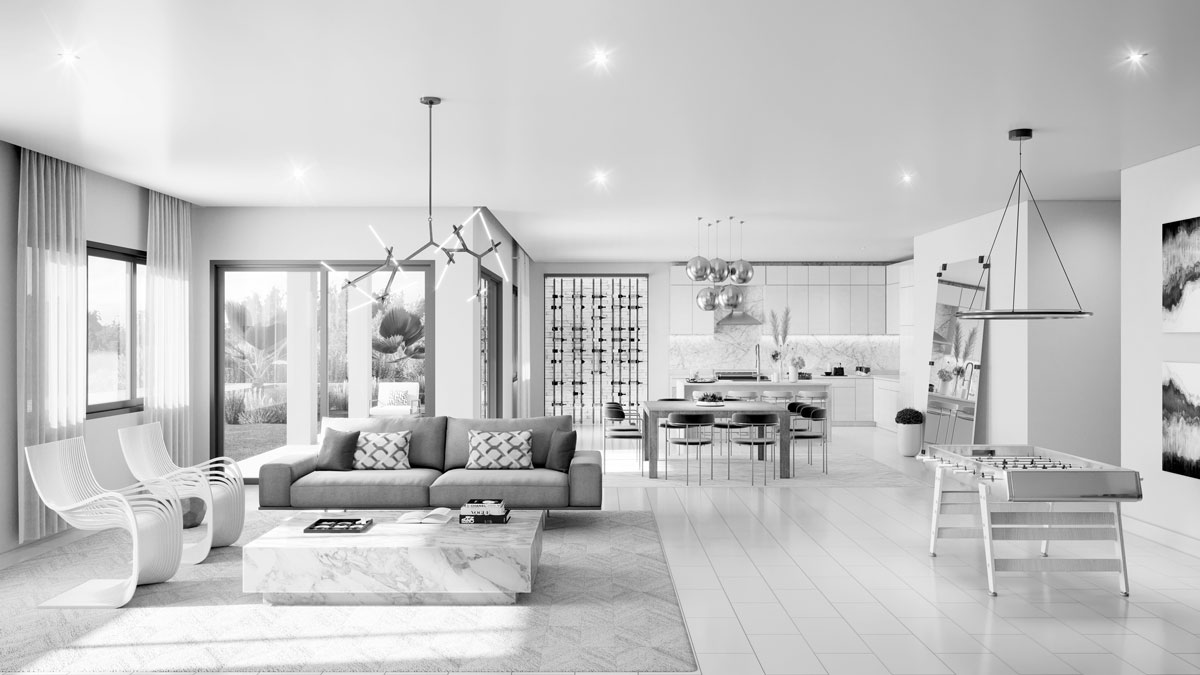 Contact Us
Don't Miss a Thing!
There's so much new happening! Stay informed – Fill out this form and we will be in contact with you shortly.
Call Us at 305.424.2203 to Speak with an Online Sales Consultant