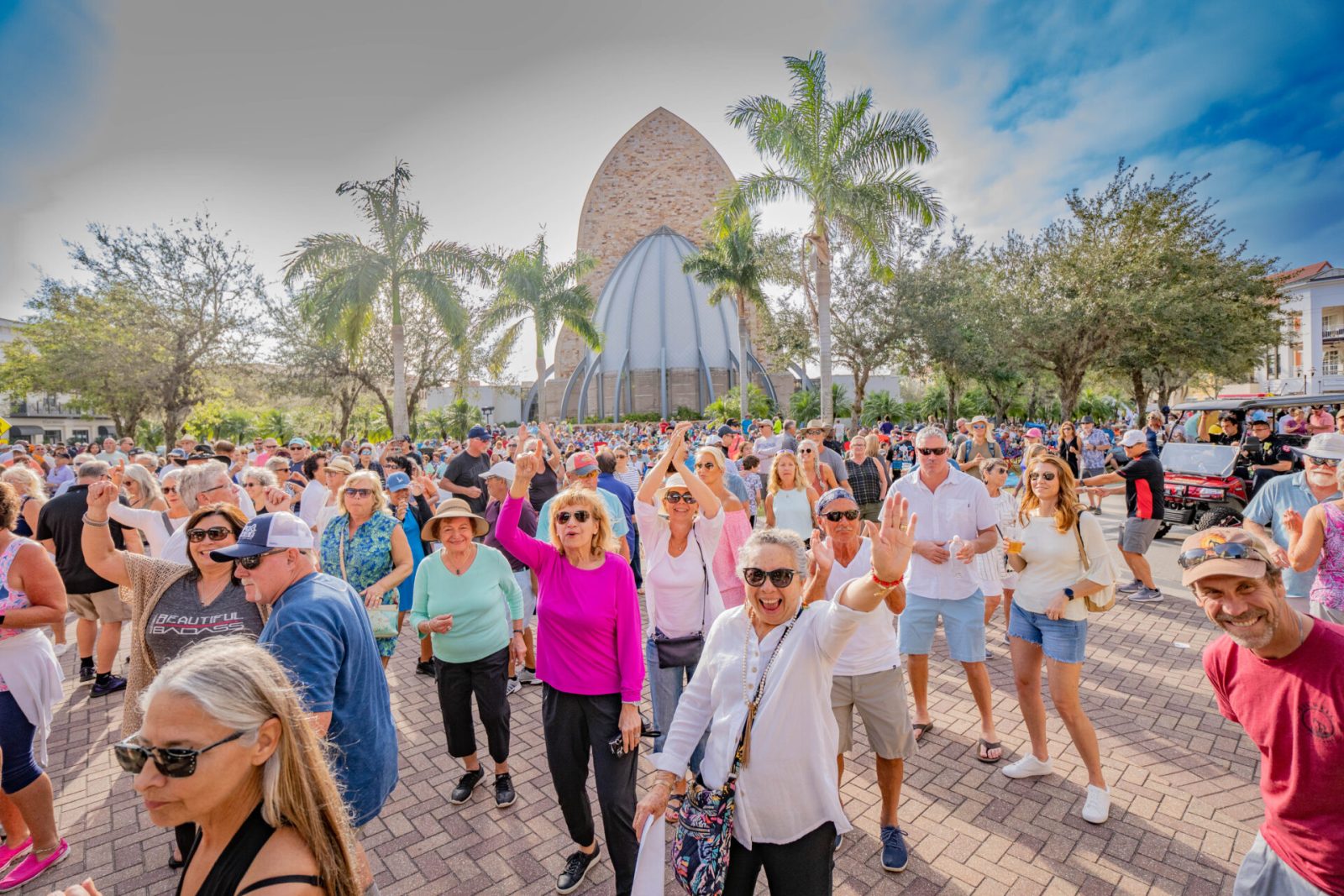 Fleeing rising prices, these South Floridians moved to a small town near the west coast
March 25, 2023
MAR 25, 2023, 07:00 AM  |  By Amber Bonefont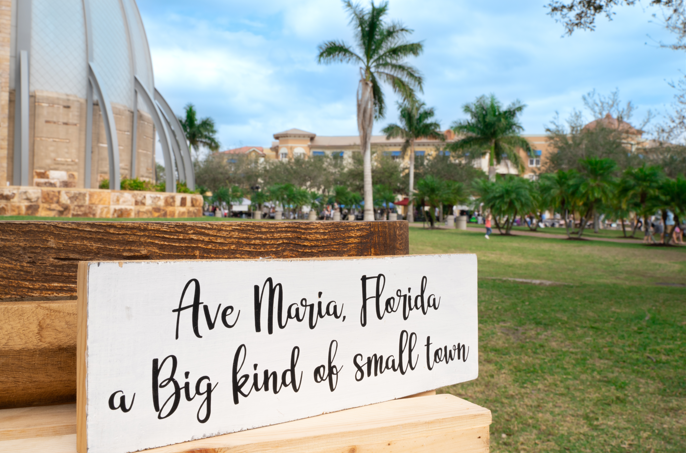 Almost 90 minutes west of South Florida lies a hidden small town, Ave Maria, surrounded by lush, sprawling greenery, quiet neighborhoods interrupted only by the sound of birds chirping and the occasional cheerful greeting of neighbors.
Ave Maria has become an unexpected haven for those looking to flee the expenses of South Florida's tri-county area.
The town has seen a surge over the past few years as South Floridians have been making their way over there, lured by the promise of a quieter, laid-back lifestyle, a safe and family-friendly environment, and a chance to escape the rising affordability crisis making it difficult for families to make ends meet.
"You come here, and there are these gates, and it's almost like you can hear singing," said former Miramar resident Candyce Haynes, 35. "I was like, 'What is this Pleasantville town and how to do I get in?'"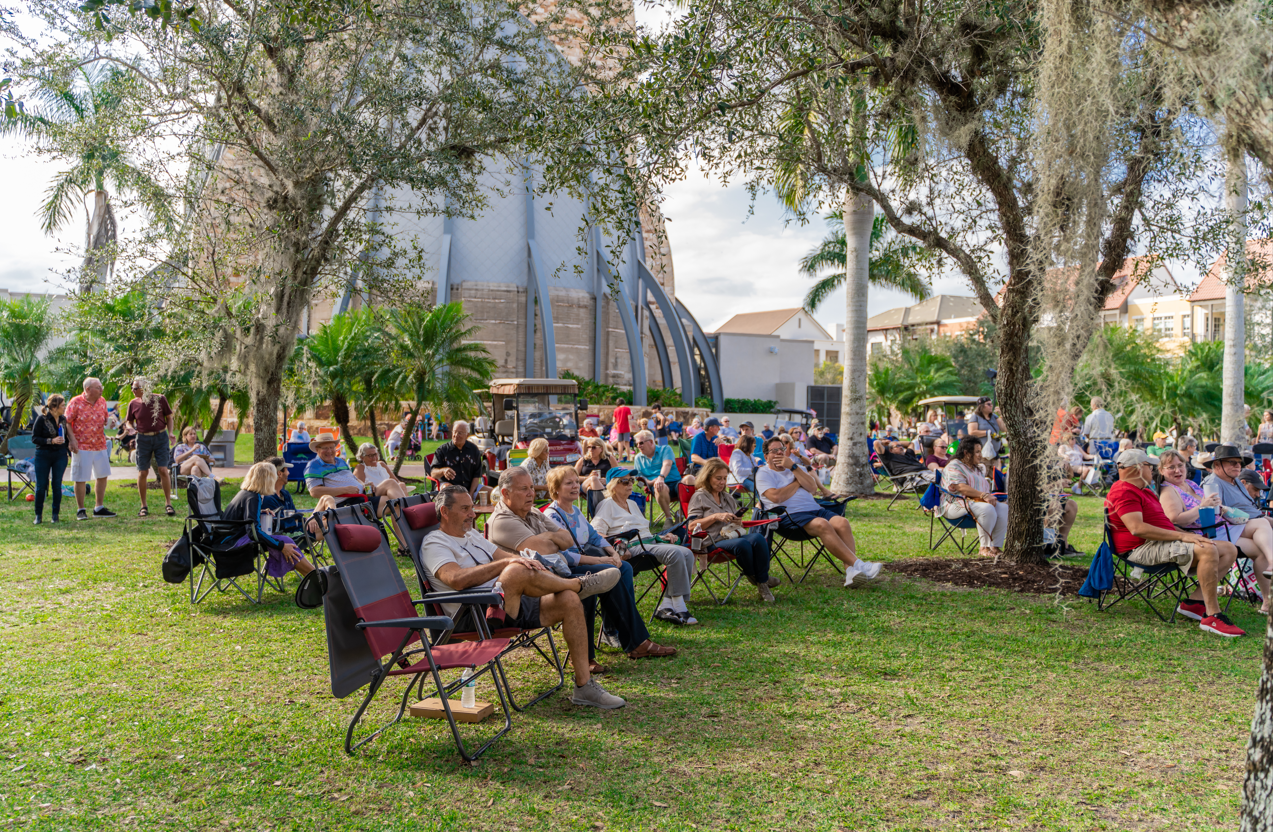 She, her husband and her son moved to Ave Maria pre-pandemic, enticed by the prospect of having a new-construction home that didn't need renovations or updates and the safety the community offered their family.
"I don't really miss South Florida," Haynes said. "You can go into the chaos of the city and come home and be like 'I was just visiting.' I don't hear police sirens all hours of the night."
Josias Manzanillo, and his wife, Delmaris, former residents of Davie, moved to Ave Maria in 2020 after having trouble finding a home they liked for the price they wanted in South Florida.
"Ave Maria came up and we thought 'What a jewel we found.' We didn't just find a house, we found a place where we want to spend time," Manzanillo said.
Located almost 20 miles off Alligator Alley, Ave Maria is master planned community developed by Barron Collier Companies, in a partnership with Tom Monaghan, co-founder of Domino's Pizza. Construction started in 2005, and the first residents moved in 2007.
The whole of the community spans 22,000 acres, with 17,000 acres set aside for nature preservation, leaving about 4,000 acres for residential and commercial building. Currently there are about 4,100 homes built, with room for there to be around 11,000 total.
Combined with amenities such as a water park, pickleball courts and tennis courts for families, as well as a university in the middle of the town, it offers a sense of family that some say they felt was missing in South Florida.
It was with this in mind that Serf Sanchez and his wife, Lourdes Sanchez, and their five children found themselves at Ave Maria.
Unhappy with what they felt was a lack of safety in Miami, and deeming family the most important thing, they toured Ave Maria after Lourdes stumbled across an advertisement for the town. Four days later, they made the decision to buy a home there, despite already having purchased a new home in Miami, they said.
They were able to take advantage of the market and sell their home in Miami, and rented for a year while waiting for their home to be built.
"When we saw the prices here for the first time, there was a difference in what we had purchased in Miami," noted Serf. "With us making our decision, it was geared toward family, but the affordability factor helped."
Their home in Ave Maria in cost them about 30% less than what they sold their house in Miami for.
According to CC Homes Senior Vice President Diana Ibarria, homes that they develop in Ave Maria are usually more affordable then the ones offered in Southeast Florida.
For example, in their community called Kingfishers Reserve in Cooper City, a home would probably cost a buyer around $1.2 million. The same type of home in Ave Maria may cost a buyer about $650,000.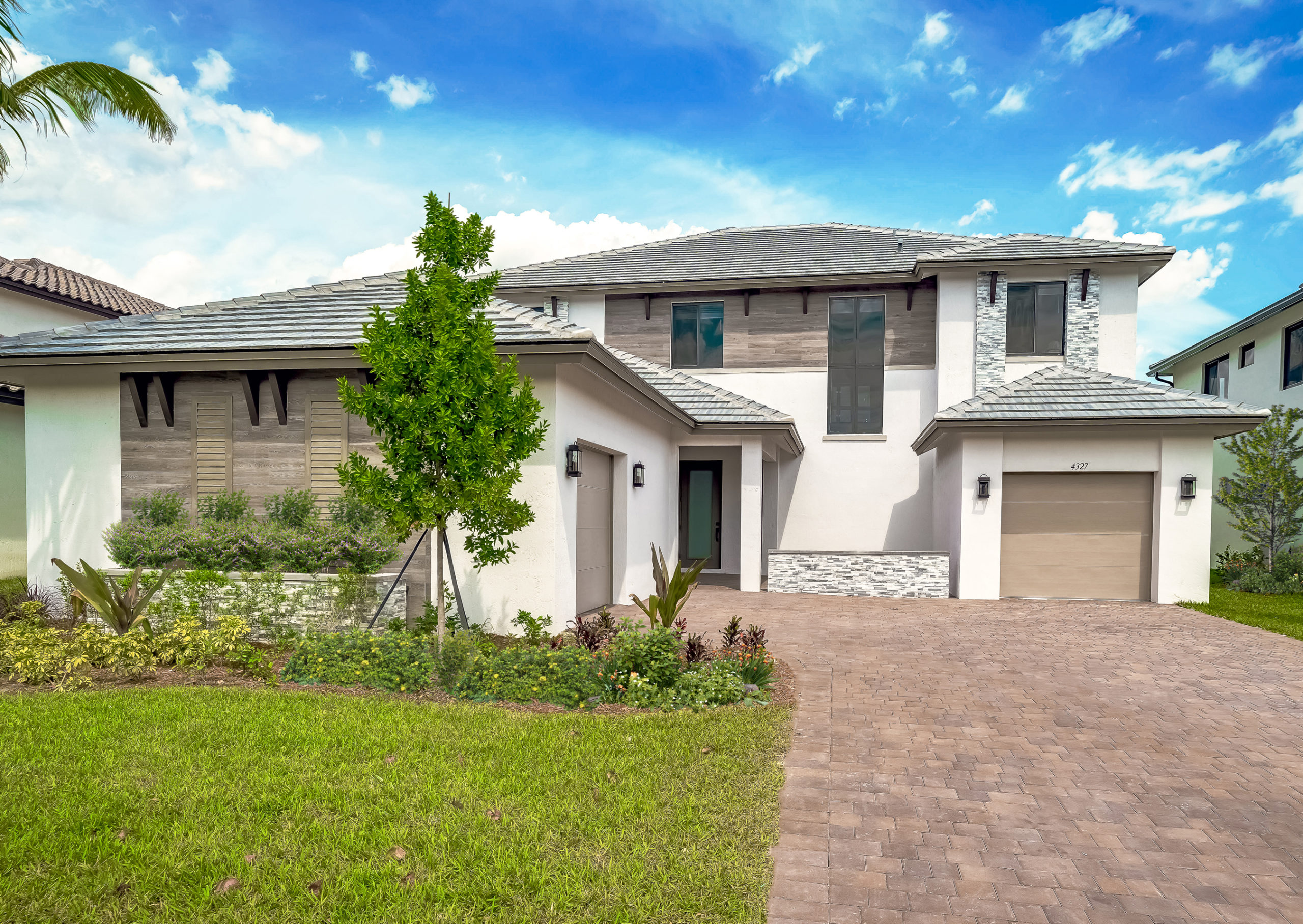 The average price point of their homes in Ave Maria, depending on the collection and upgrades, starts in the $320,000s and can go up to the $650,000s.
The Sanchez's home in Ave Maria sits at 3,100 square feet, with four bedrooms, three and half bathrooms, a patio and a three-car garage. Their overall costs have gone down as well — they're paying about half in homeowner's insurance than they were in Miami.
For them, life there has exceeded their expectations: Serf only has to commute back to Miami about two to three times a month to oversee his real estate team there, their children have made friends and are involved in extracurricular activities.
"In Miami, there is a lot of hustle and bustle. The traffic is just so different when you're here. Life is just more laid back," Lourdes said.
CC Homes, based in Coral Gables, has been building in Ave Maria for years, attracted by the availability of land there and the accessibility to Broward County.
According to Ibarria, 75% to 80% of their buyers come from the South Florida area. Some are first-time homebuyers, others are South Floridians who can work remotely, while others have professions, such as nurses, where they only need to drive into the tri-county area three times a week.
"Right away when we got there, that was our focus and we got a lot of people to come, especially from Dade and Broward," noted Ibarria. "It's the affordability, you couldn't find a house in Broward or Dade like that."
And Broward County residents are packing up their lives and establishing themselves in the small town.
Life in Ave Maria doesn't seem far off from the small towns portrayed in Hallmark movies. In the late winter and spring months, a weekly trolley tour takes place of the entire town, presented by an older man named Joe, who regales groups with his fountain of knowledge and sly jokes about small-town life.
At the town's local coffee shop The Bean, residents grab a quick breakfast or a cup of coffee, while some residents sit on rocking chairs outside the welcome center, listening to music playing over the speakers.
"We didn't just find a home, we found a community," added Josias Manzanillo. "We do more things together now than we did before."
Continue reading online at  The Sun Sentinel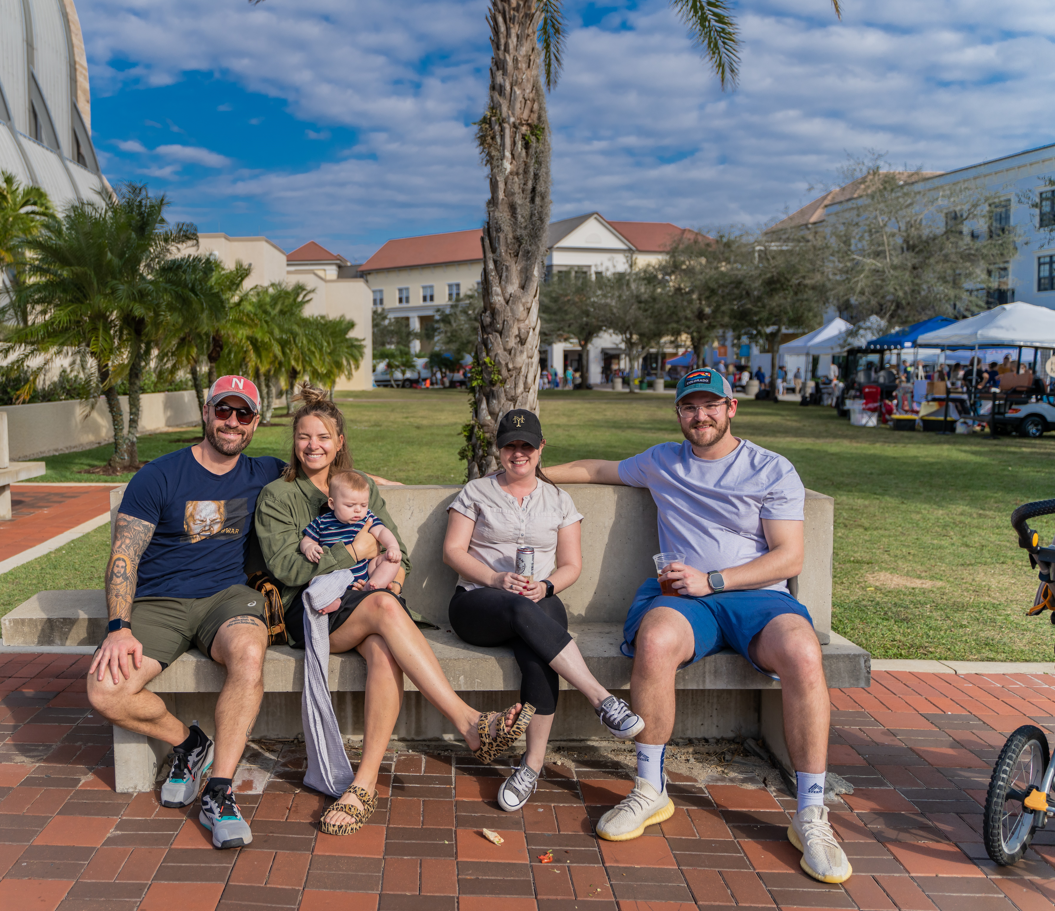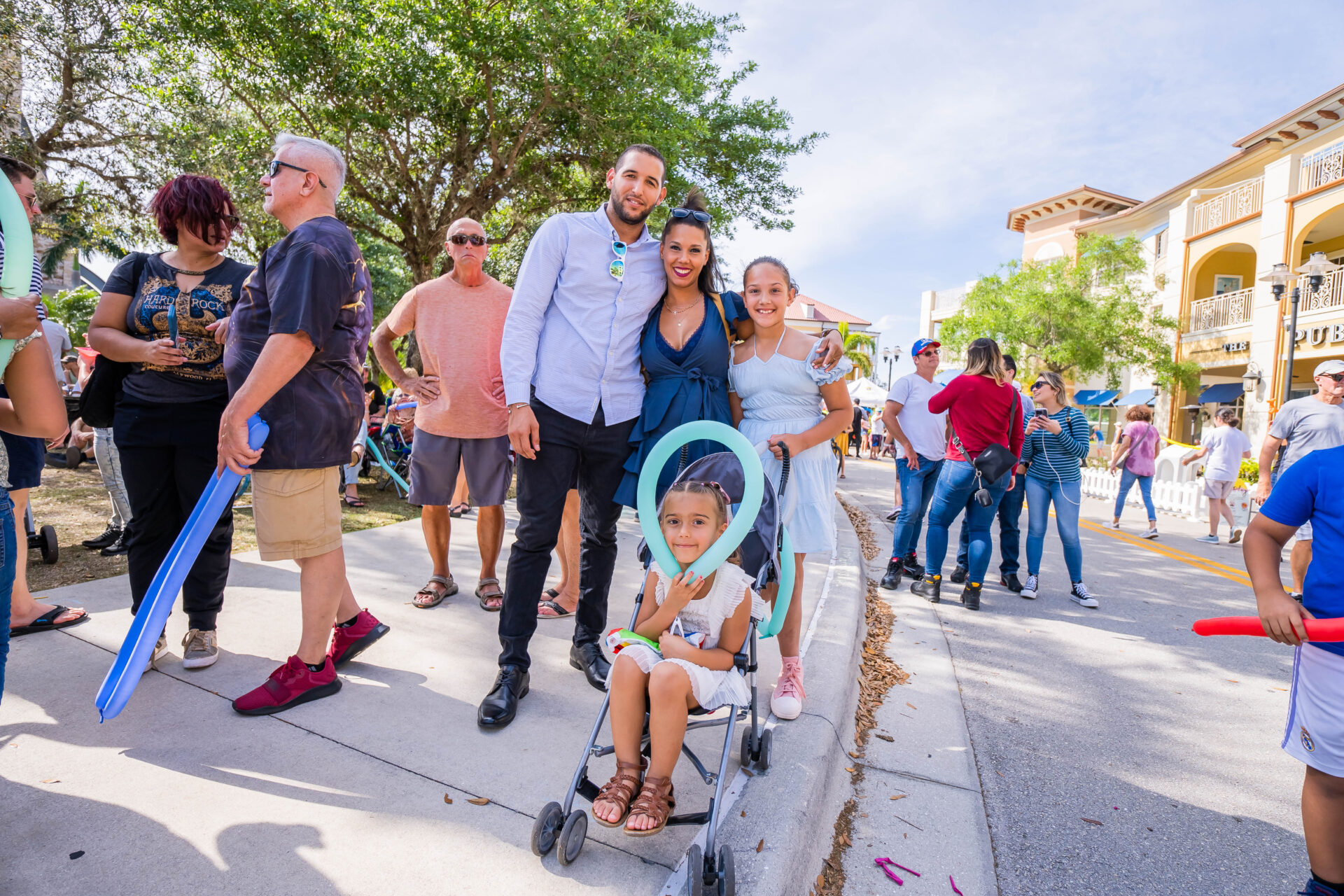 Photo Credit: Ave Maria, Florida Development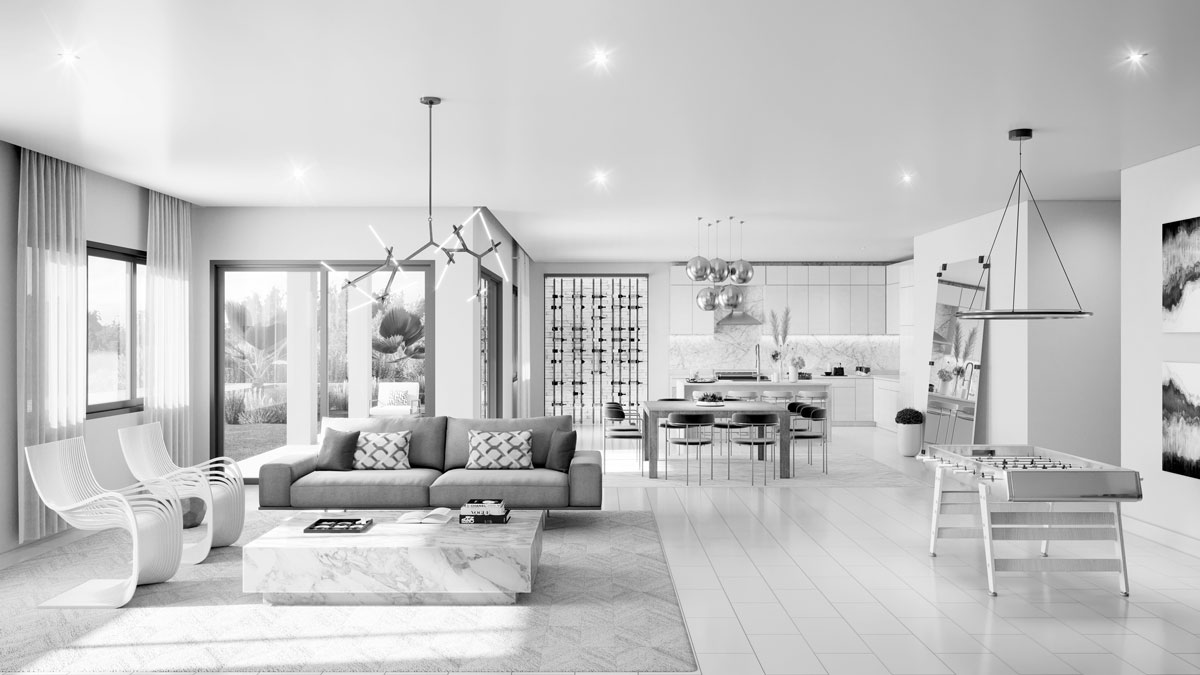 Contact Us
Don't Miss a Thing!
There's so much new happening! Stay informed – Fill out this form and we will be in contact with you shortly.
Call Us at 305.424.2203 to Speak with an Online Sales Consultant